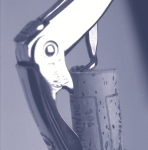 WSET Level 1 Award in Wines The WSET Level 1 Award in Wines will introduce candidates at a basic level, to the main styles of wine available, wine storage and service and the matching of food and wine. This will enable students to meet workplace wine service standards in dealing with basic customer enquiries.  This wine course is for those preparing for, or employees starting, their first job in wine.
Overview: A 1-day wine course leading to internationally recognised Wine & Spirit Education Trust (WSET) Level 1 Award in Wines, on successful completion of a multiple choice exam.
Learning outcomes: The qualification aims to provide the basic product knowledge and skills in the service of wines, so that graduates will be competent in positions in the sale/ service of wine in wholesale, restaurants, bars, stores.
Entry requirements: Candidates should be over 18 years of age to taste wine.  However, this is not a barrier to successful completion of this wine course.
Course content - for full details click on the specification. Unit One: Introduction to Wine 1.1 Wines by style 1.2 Storage and service of wines 1.3 Food and wine matching
Qualification is based on passing a paper of 30 multiple choice questions.  This qualification is accredited at Level 3 in the National Framework Qualification of Ireland, and is recognised as such by the National Qualifications Authority of Ireland.
Dates: Please note that candidates need to be registered 12 working days before the course starts, to register & order exam papers.
2018: 10am-6pm on Jan 27, Feb 17, Nov 10.
2019: 10am-6pm on Feb 3, Apr 6.
Venue: The four-star Clarence Hotel, Wellington Quay, Dublin 2; a 7-9 minute walk from O'Connell Bridge/Grafton St.
Transport: Convenient for all buses which pass through Dame St./ Georges St./Westmoreland St. (14, 15, 15a,b,d 69, 79, 123, 140, 142, 150, ). 4 min. walk from Jervis Luas stop, 7 minute walk from Westmoreland Luas stop.  Nearest car park: Jervis St., a 4 min walk.
Cost: €200. Cost includes tuition, wines, study materials, exam fee, set of DOC tasting glasses.
Next level up: WSET Level 2 Award in Wines & Spirits.
Please use the contact form below to get in touch, or request the Terms & Conditions. Alternatively, call me on 086 240 1916.