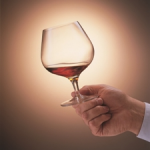 WSET Level 3 Award in Wines The WSET® Level 3 Award in Wines qualification is designed to give a thorough understanding of the principal wines and spirits of the world and their commercial importance in the world's market. Overview:  An 11 week course leading to internationally recognised Wine & Spirit Education Trust (WSET) Level 3 Award in Wines, on successful completion of written & tasting examinations.  As well as using the WSET's Systematic Approach to Tasting, the Nez du Vin Aroma Masterkit is employed to help identify aromas. Learning outcomes: Holders of the WSET® Level 3 Award in Wines will be able to describe the characteristics of the principal wines and spirits of the world and give information on the key factors influencing style, quality and value.  They will consequently be in a position to advise management, to answer customer queries authoritatively, and to make informed selections of wines and spirits in a variety of situations. This course suits:
Wine enthusiasts who wish to improve their basic knowledge of wines and spirits in a structured fashion, and gain an internationally recognised qualification.
People employed in the drinks & hospitality industries in a supervisory capacity, needing core information to advise management and customers with authority, and make informed selections of wines and spirits.
Entry requirements:
It is strongly recommended (although not mandatory) that candidates should be at WSET Level 2 before embarking on this course.
Candidates should be over 18 years of age.
Course content. For full details see the course specification. Unit 1:   Wines and Spirits of the World 1.1 Production of wine 1.2 Light wines of the world 1.3 Sparkling wines of the world 1.4 Fortified (Liqueur) wines of the world 1.6 Information and advice for customers and staff Unit 2: Wine Tasting 2.1 Identify and assess the characteristics, quality, style and price of key wines.
Qualification: is based on passing :
a multiple choice exam of 50 questions
a question paper requiring short written answers
full written tasting notes and identification of 2 wines.
This qualification is accredited at Level 5 in the National Framework Qualification of Ireland, and is recognised as such by the National Qualifications Authority of Ireland.
Cost: €715.  Cost includes tuition, wines, study materials, exam fee.  Students should bring their own set of DOC tasting glasses. Also included is access to a full set of Quizlet-based revision questions.
Dates & Timing:
Tues Sep 20th 2016, for 11 sessions; exam on Dec 6 @ 6.30pm.
Mon Jan 28th 2017,  for 11 sessions; exam on Apr 24 @ 6.30pm.
Venue: The Morgan Hotel, Temple Bar, Dublin 2.
Distance learning option: for candidates who find it difficult to commit to classroom-based study, there is an on-line wine course option at this level.
GIFT VOUCHERS are also available.  These are beautifully presented, and are valid for 18 months.
Please use the contact form below to get in touch, or request the Terms & Conditions. Alternatively, call me on 086 240 1916.