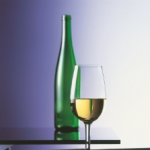 WSET Level 2 Award in Wines & Spirits
The WSET® Level 2 Award in Wines and Spirits qualification is intended for those who have little or no previous knowledge of wines and spirits. It is suitable wherever a sound but simple level of wine knowledge is required to underpin job skills and competences, for example, in the customer service and sales functions of the hospitality, retailing and wholesaling industries.  It is also useful for those who have a general interest in the subject.
Overview: A wine & spirits course leading to internationally recognised Wine & Spirit Education Trust WSET® Level 2 Award in Wines and Spirits, on successful completion of a multiple choice exam.
Learning outcomes: Holders of the WSET® Level 2 Award in Wines and Spirits will be able to interpret the labels of the major wines and spirits of the world and give basic guidance on appropriate selection and service, as well as understand the principles of wine tasting and evaluation.
This wine course suits:
Wine enthusiasts who wish to acquire knowledge of wines & spirits and want to obtain an internationally-recognised qualification.
People employed in the drinks and hospitality sectors with little previous knowledge of alcoholic beverages.
Entry requirements: No prior knowledge is necessary.  Candidates should be over 18 years of age to taste wine.  (However, this is not a barrier to successful completion of this course).
Course content - The total study time (ie. classroom & private study) is 28 hours. For full course details, download the Specification.
Core Unit Unit 1: Wines and Spirits of the World
1.1 Factors influencing style
1.2 Grape varieties
1.3 Key wine-producing regions of the world
1.4 Sparkling wines
1.5 Sweet wines and fortified wines
1.6 Spirits and liqueurs
1.7 Information and advice for customers and staff
1.8 Describing the characteristics of the principal wines of the world.
Qualification: Qualification is based on passing a paper of 50 multiple-choice questions.
This qualification is accredited at Level 4 in the National Framework Qualification of Ireland, and is recognised as such by the National Qualifications Authority of Ireland.
Venue:  Brooks Hotel, Drury St., close to Grafton St.
Cost: €450. Cost includes tuition, wines, full study pack, exam fee, set of DOC tasting glasses.  Also included is access to a full set of Quizlet-based revision questions. 
Dates & Timing:  I've added 2 day intensive courses, ideal for time-pressed, or people based outside Dublin.  Obviously these are more intensive, so try to choose the course which optimises your schedule & ability.
Next scheduled courses:
Mon 4th Feb 2019, 6.30-9.15pm, for 6 weeks.  Exam on Mon 25th March.
Wed 10th April 2019, 6.30-9.15pm for 6 consecutive weeks. Exam on Wed 22nd May.
Mon 20th May & Monday 10th June- 2-DAY INTENSIVE- subject to demand. 10-5 on both days. 1 hour exam on June 24th @6.30pm. (Note that this is an intensive course; best suited to time-pressed or those travelling long distances). This course is subject to demand, so please get in touch asap, to confirm your interest.
How to book: places on all courses are limited, and therefore offered on a first-paid basis.  Payment is required in order to secure a place.  You can book online, using Paypal button, below.  If you'd like to pay by a different method, please get in touch, using the contact form, below.
Distance learning: Premier Wine Training offers a distance learning wine course for those who find it difficult to attend a series of classes.
Next level up: WSET Level 3 Award in Wines. (It is recommended, although not mandatory, that candidates should already be at WSET Level 2 standard of knowledge).
Please use the contact form below to get in touch, or request the Terms & Conditions. Alternatively, call me on 086 240 1916.