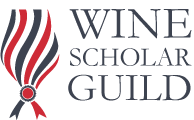 The Wine Scholar Guild provides wine education for the wines of France, Italy and Spain.
Originally created as the French Wine Society, the organization quickly became the leading provider of French wine study and wine certification programmes internationally. In order to accommodate wine industry requests for equally detailed study programs on Italy and Spain, the French Wine Society reorganized as the Wine Scholar Guild.
It is recommended by Jancis Robinson, alongside WSET, the Court of Master Sommeliers and the Institute of Masters of Wine.
 Courses offered
The French Wine Scholar course was developed and administrated by the French Wine Society with the support of the French Ministry of Agriculture.  Wine students who follow this in-depth curriculum and pass the exam will earn the French Wine Scholar (FWS) post-nominal.
 "The French Wine Scholar is a very serious wine program but fun and very enjoyable to follow. The teaching is superb and the quality of the material brilliant."- Gerard Basset, MW, MS, Best Sommelier in the World 2010.
Italian Wine Scholar – "an invaluable tool, vital to learning about the world's most diverse wine country." – Tim Gaiser, Master Sommelier.
Benefits of becoming a WSG member:
Membership in the Wine Scholar Guild provides allows wine professionals and enthusiasts at all levels to keep their knowledge current. It provides access to wine webinars and wine podcasts that shed insight into current wine trends and issues, wine and food pairing & more, all delivered by top wine experts.
Wine webinars 1 – learn from professionals, in the comfort of your own home (see list below).
Knowledge base – access to wine maps, vintage charts, educational presentations, French cheeses.
Discounts on French wine related materials, eg. jancisrobinson.com, International wine review.
Priority Access to Immersion wine trips2

Member wine quizzes, with prizes
Wine pronunciation Exercises
Members' Wine Forum
Join now, and avail of a 20% discount:
Pupils and friends of Premier Wine Training can become a member of the Wine Scholar Guild for only $80 per year (vs. the standard $100) when you use a Wine Scholar Guild discount code – please contact me, using the form below, stating 'request WSG code.'
1 2017 Webinars include
Myth Busting: Enigmatic Bandol with Elizabeth Gabay MW – Wed. Feb. 22, 2017, 12:00pm EST
Jura Who's Who with Wink Lorch – Wed. Mar. 1, 2017, 12:00pm EST
Classic Cuisines of Central Italy with Barbara Philip MW – Wed. Mar. 15, 2017, 12:00pm EST
Rioja with Sarah Jane Evans MW – Wed. Mar. 29, 2017, 12:00pm EST
Rhône Wine Who's Who with Olivier Hickman – Wed. Apr. 12, 2017, 12:00pm EST
Secrets of the Sommeliers with Rajat Parr – Wed. Apr. 19, 2017, 11:00am EST
Provence Who's Who with Elizabeth Gabay MW – Wed. May. 17, 2017, 12:00pm EST
The Wines of Alto Adige/Südtirol with May Matta-Aliah – Wed. May. 31, 2017, 12:00pm EST
2  2017 WSG study trips include:
Tuscany with Jane Hunt MW
Piedmont with Kerin O'Keefe (SOLD OUT)
Burgundy with Andrew Jefford
Alsace with Andrew Jefford
Rioja with Sarah Jane Evans MW
Bordeaux with Gerard Basset MW, MS (SOLD OUT)
Jura with Wink Lorch
Loire with Pascaline Lepeltier MS
Please use the contact form below to get in touch. Alternatively, call me on 086 240 1916.