A wine gift with a difference! This wine tasting experience includes 6 wines and a 2-hour live wine tasting experience, for your friends, family, colleagues or customers to enjoy. This unique present is offered by Premier Wine Training, who will host the wine tasting, and Molloys, who will provide the wines.
Choose from:
French Classics Wine Tasting: a selection of 3 premium whites and reds, from France's most famous wine regions, like Sancerre, Chablis, Medoc. These are all sourced directly from the vineyard, and are exclusive to Molloys. Live wine tasting on Zoom, Fri 8th January, 7pm.
Home & Away Wine Tasting: 2 premium whites and 4 reds, which can be enjoyed while online with friends or family, at home or away this Christmas. Many of the wines have connections with America and Australia, including Australian Shiraz, Rioja Reserva and Médoc. Most of the wines are sourced by Molloys from the producers, the saving is passed on to the customer.
Live wine tasting: Thurs 30th Dec, at 19.00 GMT (Dublin & United Kingdom), 14.00 in EST (Toronto, New York, Boston), and an early 06.00 AEDT on New Year's Eve in Sydney & Melbourne.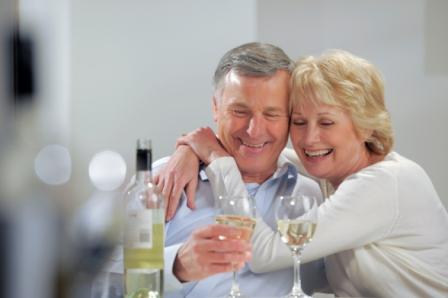 Both Wine Tasting Experiences cost €150, and include:
6 bottles (75cl) of premium wine, with an average price of over €20.
Delivery to the recipient's address (one location) in the Republic of Ireland.
Live 2-hour wine tasting on Zoom, which all the grown-ups in the household can enjoy.* There's a reminder in the pack, to request the Zoom link.
Wine Tasting guide for the wines.
And as a bonus, if you find a wine you love, there's a €5 voucher towards your next online purchase at www. molloys.ie.
Free Christmas card & message.
What do you need to do?
It's simple. Pay online, giving us the recipient's delivery address and phone number. No more searching, no more queuing, no wrapping, no delivery. Oh, and we'll even throw in a card with a short message to let them know it's from you!
Orders will be accepted for delivery before Christmas, up to Thurs 17th Dec, 8pm.
______________________________________________________________________________
Premier Wine Training is a leading provider of wine education in Ireland. Maureen O'Hara has excellent reviews from students and those who have attended her wine tastings. "She was both extremely knowledgeable and highly entertaining, not easy when faced with a lively audience of over 100 people, some of whom knew lots about wines and others who knew very little. … She was a wonderful MC." – Eileen Moroney, Head of Marketing, Brightwater Recruitment.
Molloys is a family-run business, established in Dublin in the 1930s. Moving with the times, Molloys also has an excellent range of craft beers, premium spirits, as well as exclusive wines, sourced directly from the vineyard. Their award-winning website is rated 4.8 on trustpilot.
Contact Form

If you don't receive a reply within 24 hours, please check your spam filter.