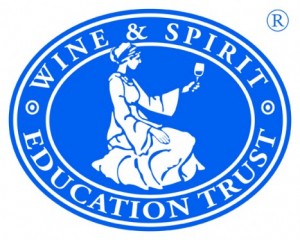 The Wine & Spirit Education Trust is coming to Dublin to spread the news about its programme of wine education.  It's a great opportunity to meet with members and find out what WSET wine courses can do for your career and your business.
Monday 19th October 2015, Ely Bar & Brasserie at IFSC, from 6.30pm.
WSET qualifications are the industry-standard in 62 countries around the world. Last year WSET awarded certificates to over 61,000 candidates.  Since 1969, over 1/2 million people have earned WSET credentials – making it a truly global qualification.
The event is open to anyone who would like to find out more details of the prospectus and qualifications available.
As well as an opportunity to meet with WSET, Premier Wine Training and other WSET providers, there will be a second area set up like a WSET classroom.  You can experience a WSET tasting tutorial.  These sessions will last for 30 minutes students must pre-register online. The schedule is as follows:
–        18:30-19:00 – Beginner to advanced tasting techniques
–        19:30-20:00 – Advancing your career with WSET
–        20:30-21:00 – Judging quality in wine
The announcement of a new Irish Master of Wine – Lynne Coyle MW is  a great inspiration for those who want a career in wine – WSET is the place to start!