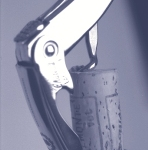 For individuals new to wine study, WSET Level 1 wine course provides a hands-on introduction to the world of wine. This will enable students to meet workplace wine service standards in dealing with basic customer enquiries. This wine course is for those preparing for, or employees starting, their first job in wine.
You'll explore the main types and styles of wine through sight, smell, and taste, while also gaining the basic skills to describe wines accurately, and make food and wine pairings. Upon successful completion you will receive a WSET certificate and lapel pin.
Qualification aims: Holders of the WSET® Level 1 Award in Wines will be familiar with the main types and styles of wine, know the key characteristics of wines from principal grape varieties, know the key practices and principles in storing and serving wine.
Learning outcomes:
Know the key stages in grape-growing and winemaking.
Know the types, characteristics and styles of key wines made from principal grape varietals in the world.
Know the principles and processes involved in storage and service of wine
Course information: for full details of course content and learning outcomes, download the specification.
Assessment: Qualification is based on passing an exam containing 30 multiple-choice questions. As well as the traditional paper-based exam, there is an option to take the exam at home, by remote invigilation (RI).
Course delivery: Total Qualification Time is 12 hours online, or 6 hours in classroom.
A) Online: a 4-week course. The course fee includes study book, a year of access to WSET's Online Classroom, a dedicated online tutor, and your examination. Tasting is also an important part of this course, and you will need to taste a minimum of 6 wines (not provided as part of the cost, but you will be given guidance on the styles to taste). Cost: €165 with Remote Invigilation (RI) exam. RI requires one additional smart device such as a smartphone or tablet.
B) 1-day traditional classroom setting (Saturdays, 10am-5pm; exam at 5pm). Cost, including wines, a set of 6 tasting glasses and traditional paper exam: €200.
Venue for traditional classes & exam: The Camden Court Hotel, Camden St., Dublin 2. This venue allows for spacious (2m) distance between candidates, with separate desks and safety protocols to safeguard everyone. Importantly, there are procedures in place should candidates be prohibited from travelling/attending the course.
Dates: (please note that online courses must be booked &paid for 15 days prior to the start date).
22 Feb 2021 (Online course A) €165. Paper exam or RI exam on 24 March (5pm).
26 Apr 2021 (Online course A) €165. Paper exam or RI exam on 2nd June (5pm).
To book: places on all courses are limited, and therefore offered on a first-paid basis. Payment is required in order to secure a place. You can book online, using Paypal button, below. If you'd like to pay by a different method, please get in touch, using the contact form, below.
Entry requirements: No prior knowledge is necessary. Candidates should be over 18 years of age to taste wine. (However, this is not a barrier to successful completion of this course).
For online courses, you should have basic computer literacy. A computer is recommended over a smartphone or tablet, and your system should have these requirements.
Next level up: WSET Level 2 Award in Wines.
Contact Form

If you don't receive a reply within 24 hours, please check your spam filter.