WSET® Level 2 Award in Wines qualification is a beginner's/intermediate level wine qualification. It is suitable wherever a sound but simple level of wine knowledge is required to underpin job skills, for example, in customer service and sales functions of hospitality, wine retail and wine wholesale sectors. It is also suitable for wine enthusiasts.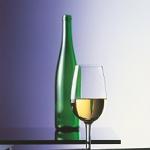 Through a combination of tasting and theory, you will learn about the principal grape varietals and regionally important wines of the world.
Qualification aims: Holders of the WSET® Level 2 Award in Wines will be able to interpret labels of the major wines of the world and give basic guidance on appropriate selection and service, as well as understand the principles of wine tasting and evaluation.
Learning outcomes :
How to taste and describe wine, using WSET's Systematic Approach to Tasting.
Understand environmental influences, grape-growing options, winemaking and maturation, and how these impact on the style and quality of 8 key varietals: Chardonnay, Pinot Grigio, Sauvignon Blanc, Riesling, Cabernet Sauvignon, Merlot, Pinot Noir, Shiraz.
Know the style and quality of wines produced from 22 regionally important varietals, from 70 wine regions.
Understand how varietals and production processes influence the style of sparkling and fortified wines.
Key labelling terms.
Principles and processes involved in storage and service of wine
Principles of food and wine pairing.
Course information: For full course details, download the Specification.
Assessment: Qualification is based on passing an exam containing 50 multiple-choice questions. As well as the traditional paper-based exam, there is an option to take the exam at home, by remote invigilation/RI (a surcharge applies for RI– see Cost).
Course delivery: Guided learning hours: 16 hours. Private study required: 11 hours
Formats: all these formats include WSET printed materials, exam fees and access to Quizlet revision questions. Wine & glasses vary – see below.
A) Traditional classroom 6 week traditional classroom (6.30-9.15pm, once per week for 6 weeks). Cost: €475 including a set of 6 glasses. This format is on hold at the moment.
B) Online with live weekly tuition and tasting samples. 6 weeks, all in your own home. This format includes a set of 40 Vinotte® 20ml samples (RRP €150 from Vinovae) and live weekly classes on Zoom. If you miss a class, you can watch a recorded version. Recorded classes, weekly online theory and tasting assessments, with tutor feedback, are all available on Canvas. Canvas is a world-class learning platform, used in over 4,000 educational institutions around the world. Cost €475 (books & wine samples will be sent by post).
C) Blended classroom & online: 5 weeks, including 2 traditional classes in a classroom, focussing on tasting. For all the other weeks, you will have a 'live' class on Zoom. Recorded classes are also available on the Canvas learning platform, together with weekly theory and tasting assignments, with tutor feedback. Cost: €400 (Students are expected to buy & taste specified wines, and submit one, occasionally two tasting notes each week).
D) Intensive 2-day (2 Mondays, 9am-6pm, with 1-2 weeks gap in between). Cost: €475. Suits people who are time-pressed, or those who have to travel long distances. Obviously these are more intensive, but with the same study commitment, so try to choose the course which optimises your schedule & ability. This format is on hold at the moment.
Venue for classroom-based tuition & exam: The Camden Court Hotel, Camden St., Dublin 2. This venue allows for spacious (2m) distance between candidates, with separate desks and safety protocols to safeguard everyone. Importantly, there are procedures in place should candidates be prohibited from travelling/attending the course.
Dates & Booking:
Mon 29th March 2021: Online with live tuition and tasting samples (B above). Webinars take place on Monday evenings at 7pm, with traditional paper exam on 17th May. (Sample packs need to be ordered; please book & pay by 5th March). €475. (€35 extra for RI exam).
Next course: Sept 2021 – formats & dates tbc.

Places on all courses are limited, and therefore offered on a first-paid basis. Payment is required in order to secure a place. You can book online, using Paypal button, below. If you'd like to pay by a different method (eg bank transfer), please get in touch, using the contact form, below.
Entry requirements: No prior knowledge is necessary. Candidates should be over 18 years of age to taste wine. (However, this is not a barrier to successful completion of this course).
To use Canvas, you should have basic computer literacy. A computer is recommended over a smartphone or tablet, and your system should have these requirements.
Distance Learning/online wine course: this course can also be completed by distance learning wine course for those who find it difficult to attend a series of classes.
Next level up: WSET Level 3 Award in Wines. (It is recommended, although not mandatory, that candidates should already be at WSET Level 2 standard of knowledge before starting Level 3).
Contact Form

If you don't receive a reply within 24 hours, please check your spam filter.