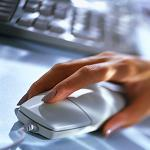 WSET Level 2 Award in Wines
Premier Wine Training offers an online wine course for WSET Level 2 Award in Wines. This suits people who can't commit to regular classes, but want a wine qualification. This course suits wine enthusiasts and people working in the wine trade in the areas of sales, wholesaling, hospitality, retail and marketing.
WSET® Level 2 Award in Wines qualification is a beginner's/intermediate level wine qualification. It is suitable wherever a sound but simple level of wine knowledge is required to underpin job skills, for example, in customer service and sales functions of hospitality, wine retail and wine wholesale sectors. It is also suitable for wine enthusiasts.
Through a combination of tasting and theory, you will learn about the principal grape varietals and regionally important wines of the world.
Qualification aims: Holders of the WSET® Level 2 Award in Wines will be able to interpret labels of the major wines of the world and give basic guidance on appropriate selection and service, as well as understand the principles of wine tasting and evaluation. For full course details, download the Specification.
Learning outcomes :
How to taste and describe wine, using WSET's Systematic Approach to Tasting.
Understand environmental influences, grape-growing options, winemaking and maturation, and how these impact on the style and quality of 8 key varietals: Chardonnay, Pinot Grigio, Sauvignon Blanc, Riesling, Cabernet Sauvignon, Merlot, Pinot Noir, Shiraz.
Know the style and quality of wines produced from 22 regionally important varietals, from 70 wine regions.
Understand how varietals and production processes influence the style of sparkling and fortified wines.
Key labelling terms.
Principles and processes involved in storage and service of wine
Principles of food and wine pairing.
Assessment: Qualification is based on passing an exam containing 50 multiple-choice questions. As well as the traditional paper-based exam (in Dublin), there is now an option to take the exam at home, by remote invigilation (RI). A surcharge applies for RI – see below.
How does the on-line WSET course work?
Your study materials are sent by post.
Each week your online tutor sets a series of on-line activities, often based on group discussions, guiding you through your course. A timed feedback test is provided at the end of each week for students to practice for the exam and assess their understanding of that week's topics. Group tasting activities are also provided to familiarise students with the WSET Systematic Approach to Tasting. Your tutor will expect you to buy wines, taste them, and write tasting notes.
Recommended Private Study: 6 hours per week, for each of 5 weeks, totalling 30 hours private study is recommended for this course.
Dates & Timing: On-line tutoring is available for the duration of the 5-week course.
Dates: Please note that candidates must be fully paid & registered, 10 working days in advance of the start date.
Mon 6th Feb; paper exam on Tues 14th Mar at 17.00; computer exam on Mon 13th Mar at 19.00).
Mon 20th Mar: paper exam at 17.00 on Tues 2nd May, computer exam on Tues 2nd May at 19.00).
Cost: €400, which includes textbook, paper exam fee. (€435 if you choose a computer-based exam).
Entry requirements: No prior knowledge is necessary. Candidates should be over 18 years of age to taste wine. (However, this is not a barrier to successful completion of this course).
Technology requirements: to use the online learning platform, you should have basic computer literacy. A personal computer is recommended over a smartphone or tablet, and your system should have these requirements. For the RI exam, you will need a personal computer (ie unshared), a reliable internet connection, and a second device with a camera.
Contact Form
If you don't receive a reply within 24 hours, please check your spam filter.