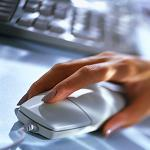 WSET Level 2 Award in Wines
Premier Wine Training offers an online distance learning option for candidates based in Ireland, who wish to gain a WSET qualification but find that it is difficult to attend regular classes.
This course suits wine enthusiasts and those working in the wine trade who wish to gain a recognised wine qualification.
For full course details, please click here
Learning outcomes: Holders of the WSET® Level 2 Award in Wines will be able to identify the key influences on wine types and styles; identify and describe the characteristics of identified still, sparkling and fortified wines; state how to store, select and serve still, sparkling and fortified wines.
They will therefore be able to interpret the labels of the major wines of the world and will be competent in selecting & serving them. They will also understand the principles of wine tasting and evaluation.
Exam: Qualification is based on passing a paper of 50 multiple-choice questions.
Qualification: This qualification is accredited at Level 4 in the National Framework Qualification of Ireland, and is recognised as such by the National Qualifications Authority of Ireland.
Syllabus:
Week 1: Factors influencing style, quality and price. Sales & Service. Responsible Drinking
Week 2: White Grape Varieties
Week 3: Black Grape Varieties
Week 4: Sparkling, Sweet and Fortified Wines.
Week 5: Revision & Mock Exam
How does the on-line WSET course work?
Your study materials are sent by post.
Each week your online tutor sets a series of on-line activities, often based on group discussions, guiding you through your course. A timed feedback test is provided at the end of each week for students to practice for the exam and assess their understanding of that week's topics. Group tasting activities are also provided to familiarise students with the WSET Systematic Approach to Tasting.
Candidates are eligible to attend two classroom tasting tutorials in a Dublin city centre hotel. Separate to this, your tutor will expect you to buy wines, taste them, and write tasting notes.
You will need to sit the exam as per the venue & dates, below.
Recommended Private Study: 6 hours per week, for each of 5 weeks, totalling 30 hours private study is recommended for this course.
Study Materials: Students will receive a WSET® Level 2 textbook.
Dates & Timing: On-line tutoring is available for the duration of the 5-week course. Course materials are available on-line for up to one year.
Dates: Please note that candidates must be fully paid & registered, 10 working days in advance of the start date.
Jan 27th: **exam now Apr 6th, 7.30pm due to Covid (was March 23rd), in Dublin
Feb 17th; **exam now Apr 6th, 7.30pm due to Covid (was March 23rd), in Dublin.
Mar 2nd; exam on April 28th, in Dublin (subject to prevailing Covid conditions).
Mar 23rd; exam on April 28th, in Dublin (subject to prevailing Covid conditions).
April 13th; exam on May 26th, in Dublin PLEASE NOTE: There is no tasting tutorial for the duration of this course, due to the Covid outbreak, but candidates will be invited to participate this Autumn. Also, the exam date may have to be changed if Covid is still prevalent.
Cost: €350. This includes textbook, exam fee, and access to two classroom sessions. (Please note that you must attend the exam in person, in Dublin).
Candidates should have internet access and an email account.