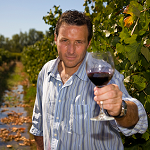 An ideal gift
Immerse yourself in wine for the whole day! So it's like a spa-day, but for wine lovers! Give someone a gift with a difference, and watch their face light up! New and amateur wine drinkers will love it, just as much as more experienced wine drinkers. And, if you work in a wine-related industry sector, it's a really good immersion into wine basics. So, no matter what your level, you will find this course of benefit.
What's included in this course
First of all, you learn why there's so many wines and quality levels to choose from.
Then, you find out about 6 key grape varieties.
And then you learn how to taste like a professional wine taster, and get to taste each of these.
Then we break for lunch, and this is included.
Afterwards, we have a Frequently Asked Question session. So you can ask anything at all! Remember, No question is a silly question!
As part of this, you can learn about food and wine matching, tips on buying wine, storing wines.
Then we scoot off to explore 4 different wine regions. And yes, we taste those too!
You can take home your own set of 6 professional wine tasting glasses, and a booklet on the varieties and regions covered.
Finally, you will get a Certificate at the end.
What's special about this wine course?

This wine course stands out above any other short wine course being offered, as it packs a lot of information, in a structured manner, while allowing plenty of time for those wine questions which have been niggling away for years.
Many 'wine courses' are wine tastings. So, as part of a small group, you can enjoy the structure but also benefit from plenty of opportunity to ask questions and also have a bit of banter. If you have niggling questions about wine, this is the day to ask!
Praise for this wine course

I'm really proud to say that I constantly receive wonderful feedback from people about this course. And some of them come back for more, or go on to study formal courses, like WSET.
I give the course myself. Please feel free to read more about me – Maureen O'Hara
Dates, cost & booking details
2023 Dates: Sat 28th Jan, Sat 4th Mar, Sat 1st Apr. Sat 25th Nov (this date is full; please use the Contact Form to enquire about cancellations). Timing: 10am- 5pm.
2024 Dates: Sat 3rd Feb, Sat 2nd Mar, Sat 6th Apr. Timing: 10am- 5pm.
Venue: The Camden Court Hotel, Dublin 2.
Cost: €165, includes wines, lunch (wine works up a good appetite!), a set of tasting glasses which you can keep, course notes. It's a good investment for a lifetime's appreciation of wine. Vouchers are available, which are very nicely presented. (Again, I've received compliments on these!). Just ask when booking.
Multiple vouchers/amounts: If you would like to buy more than one voucher, you can select this option from the drop-down menu when paying.
Cancellation policy: If a place is cancelled within 5 working days, Premier Wine Training may not be able to fill this place at late notice, and therefore reserves the right not to offer an alternative date. Any places cancelled within 2 days of the course, or 'no-shows' will be forfeited. Vouchers are not refundable; they may be transferred.
More information/contact
If you don't receive a reply within 24 hours, please check your spam filter.