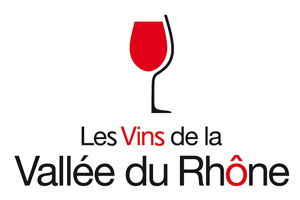 Win a wine holiday in the Rhône valley for yourself and 3 friends, courtesy of Inter-Rhône!
Rhône Wine Week kicks off from 2-8th November, with a Big Rhône Quiz on Monday 2nd November, around 5.30pm, at a city-centre venue in Dublin.  The winner gets a 5-day wine holiday, for 4 people, including flights, camper van and dinner!
This is a fantastic opportunity to get together with your former wine classmates and friends and scoop the prize!  I'm expecting that my former WSET Level 3 wine course students and people who've been on my excellent French Wine Scholar wine course will do very well!
The Rhône valley is one of the most magnificent wine regions in France to visit, remarkably different from the south to north.  Experience the sunny walled city of Avignon and then contrast it to the lung-bursting steepness of Côte Rotie and Hermitage in the north. Then you will appreciate the difference in the wines!  Decouverte des Rhones, held every two years in March is an ideal opportunity to revel in its charms!
Some key facts to bear in mind for the Big Rhône Wine Quiz:
The 2nd largest AC region in France.
600BC: First trace of viticulture – Phoceans from Asia Minor planted vines.
1309-1376: 9 popes resided at the papal palace at Avignon, built by Pope John 22nd.
1935: Châteauneuf-du-Pape was the first AC granted in France.
The entire Rhone stretches 192 km from Vienne to Nime.
The Mistral influences the climate throughout.
Granite sub-soils in the north; mixed soils in the south.
Syrah originated in France, not Persia:   (Dureza x Mondeuse Blanche)
The northern Rhône produces about 4% of the Rhône's entire production.
St. Peray is the only AC in the north which can produce sparkling wine.
Cornas is the only AC in the north which produces reds from 100% Syrah.
Côte du Rhône AC represents 50% of the entire Rhône. It must be min 40% Grenache.              Mostly produced in the south.
Beaumes de Venise is an AC for red wine; Muscat Beaumes de Venise is an AC for VDN.
Vinsobres & Beaumes de Venise are the only 2 ACs in the south which are entirely for red wines.
Tavel AC is a southern Cru entirely devoted to Rosé.
If you'd like to learn more about French wines, take a look at the French Wine Scholar course.It's the most comprehensive and up-to-date French wine course in the world, endorsed by the French Ministry of Agriculture and leading sommeliers like Gerard Basset.  It's particularly well-suited to WSET graduates, who need a refresher in French wines. This course really brings French wines to life, with background information on history, geology, as well as super examples to appreciate.
Bon chance!