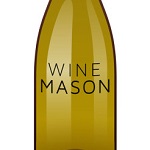 I regularly give 6-9 year old traditional Mosel Rieslings at my wine courses.  Many students are confounded by its petrolly aromas, and undecided about its honeyed flavours, balanced against finely chiselled acidity.
Winemason, one of the leading importers of German wines in Ireland,* invited Anne Krebiehl MW to Ireland this summer, to give a very interesting presentation on how Riesling ages.
"Riesling is not one thing; it's a whole range of things – it's the thinking person's grape."
Wine is a constantly evolving substance.  Think of it as a kaleidoscope of aromas, flavours, textures and colours, which alter with time – each shake of the kaleidoscope gives a different perspective.  As must is fermenting, as well as creating alcohol, molecules and flavours which are bound to the sugar molecule are released.  Once made, it is constantly forming and re-forming as it ages.  Slow oxidation changes the colour towards amber/brown.  "Wine is alive, unpredictable" as she says.
One of the tenets Krebiehl challenged was our perception of petrol/paraffin/gasoline/kerosene aromas in mature Riesling.  The chemical compound for this character is TDN (1,1,6-trimethyl-1,2-dihydronaphthalene).  TDN and its precursors are very much linked to sunlight levels.  "It's sunlight which ripens grapes, not heat," she reminded.  (Saar producers claim that ripening Riesling in a cool climate is akin to cooking sous-vide). Krebiehl outlined that 19 micrograms of TDN was the highest level recorded over 27 vintages in Germany.  The 100 day-ripening rule is stretched out to 150 days in cooler vintages in Germany, such as 2004. In the Mosel, ripening only starts in September.  In Australia, with higher sunlight levels, 255 micrograms is typical.
While we are trained in our WSET wine courses to expect petrol in maturing Riesling , Krebiehl cautioned that it doesn't always occur.   "Is it actually there, or are we assuming it's there?" was the challenge posed by Krebiehl.  Chamomile tincture and candied citrus fruits are other hallmarks of mature Riesling to look out for.  Wehlener Sonneunhr Riesling Spätlese 2004 was remarkable for its daisy/chamomile, and absence of kerosene, when tasted.
Krebiehl also referenced studies carried out by Dr. Fischer. TDN exists in bound and free-format (like sulphur dioxide).  If you smell it, it's probably only the tip of the iceberg.  Bound TDN is released over time.  Krebiehl claims that at 5 years, TDN levels reach a peak, stays there for 10 years, then it recedes again. Again, this will vary according to vintage conditions.
Another interesting supposition posed by Krebiehl was that having the metrics behind a wine doesn't always help you understand it.   While we like to precise in our wine tasting notes at WSET Level 3, defining sweetness levels in wine, several German producers are more ambiguous.  As Krebiehl said, "you can know my height, weight, but you still know me."
JJ Prum doesn't publish technical data – they say it confuses more than it helps wine drinkers, as a Mosel Riesling with 30g residual sugar can taste drier than a Riesling with 10g from a sunnier climate.  Markus Molitor are in the same camp.  Furthermore, Classic Mosel Riesling can taste drier with age.
*Winemason stock a super range of German wines including Weingut Geil (excellent value) and Wagner Stempel from Rheinhessen, Mosel's Max Ferd Richter (my favourite for WSET courses) and JJ Prum, Nahe's Emrich Schonleber and Georg Breuer from the Rheingau.
The 2015 German Riesling vintage, Barbara Boyle MW of Winemason, reminds us, is an absolutely wonderful vintage.  "A shining example of the qualities most sought after in Mosel Riesling. – Dr. Dirk Richter.  Buy now (I have!), and drink at your leisure – a solid investment for years of pleasure.