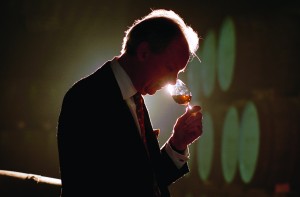 The 2016 WSET Diploma in Dublin is now open for enrolment and full details can be found on the WSET Website.     Note that WSET runs this course directly from their London office – contact Joseph Hallam ([email protected]) directly if you have any queries.
–        Enrolment deadline: 3rd October 2016
–        Course start: 7th November 2016
–        Semester one only
–        Studied in three intensive classroom blocks
–        Price: £1,725 (EU students)
–        Students need to have passed Level 3 Award in Wines (& Spirits) before enrolling
There is also an online option for this course, available through the WSET school in London.
The WSET Diploma is open to those who already hold the WSET Level 3 qualification.  WSET wine courses leading up to Diploma, and other wine education courses like the French Wine Scholar are offered by Premier Wine Training, and are a valuable stepping stone for anyone wanting to work in the drinks industry as well as those who are passionate about learning about wine and spirits.