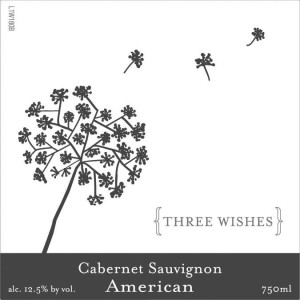 If I were to create a wish-list of what I'd love for 2016, it would read something like this:
That the proposed minimum pricing legislation is carefully thought-out before being implemented.  I for one, do not want to have to pay even more for wine.  I have yet to be convinced that pricing will impact Irish drinking culture.  I particularly object if the increased price is just another indirect tax which goes to the government.
More in-store wine tastings.  If shops want to introduce us to more premium wines, then pop some corks, and convince us!  Nobody does this better than Whelehan's Wines in Loughlinstown.
Unusual and interesting wines.  Great finds last year included Cusumano Sicilian wines in O'Brien's, Belluguette from Molloys, Jean-Claude Boisset Macon Igé (Clontarf Wines, Redmonds, Sweeneys, World Wide Wines), Super Valu's Goichot Montagny, JP Bruin Beaujolais Blanc (Wines Direct), Encuentro Bobal (O'Brien's). Great work, guys!
Enthusiastic staff offering advice.  Choosing wine is the equivalent of opening a car bonnet for most – do help! Independent wine shops like Jus de Vine, Redmonds and The Vintry are fantastic in this respect, as are O'Brien's.
A better range of wine in supermarkets. You give us premium meats and cheeses – please, please, don't expect us to wash it down with ordinary Pinot Grigio and Chilean Cabernet!
Offers on premium wines.  Connoisseurs love bargains as much as the next man!
Wine shops morphing into lifestyle outlets.  I love the fact that you can browse, and not feel pressurised to buy, in places like Green Man Wines, La Touche Wines 4 You.
 In restaurants, give us more interesting wine specials.  You give us menu specials, why not treat us to something interesting from the wine list too!   There are plenty of wines reaching retirement age in importers' warehouses…
Better wine training in restaurants. Most of us are going out less, but want a great experience when we do – knock us out with your enthusiasm, and give us something to tell our friends about!   Georgina Campbell has been banging the staff training drum, at industry level, for some time.  At the least, have your staff trained up either in-house, or with a recognised WSET wine course.
Wine shops becoming better at promoting their fantastic range & service to their customers.  Don't just wait for us to stroll in- we're busy!  Send us a quick email with what's new or on offer.   Baggot St. Wines and Curious Wines are great at keeping in touch, in a friendly way!