"It's not just pink" was the message from a Château d'Esclans Provence Rosé wine tasting last week. The property's most famous wine is Whispering Angel. This wine is credited with a Rosé revolution – in terms of improving the quality and style of Rosé, changing wine drinkers' perception, and marketing it as a premium drink.
Almost a generation ago, Rosé was enjoyed as a Summer thirst-quencher in the south of France. Around the same time in the USA, White Zinfandel's popularity in the 1980 and 1990s permeated an image of Rosé as a medium-sweet, candy-flavoured drink. Both were cheap and cheerful, and not well-regarded by 'serious' wine drinkers.
And then along came Sacha Lichine, a scion of a great Bordeaux wine dynasty, educated in the USA. He bought Ch. d'Esclans in the Var region of Provence, in 2006, and set out to break new ground, "to make something interesting."
He, and his winemaker, Patrick Leon (ex Opus One, Mouton Rothschild), started to apply rigorous techniques seen in other, more prestigious wine regions. One of their biggest challenges was to increase flavour. They achieved this by allowing grapes to ripen for longer. But they balanced this out by controlling the temperature "from A to Z," picking in the cool of the morning, chilling and pressing gently to deliver an ethereal colour. They also kept fermentation temperatures low (about 14˚C) to retain freshness, using an unheard-of closed circuit temperature-controlled cooling system. Another challenge – how to add texture or mouthfeel? They borrowed the Burgundian wine technique of ageing on the lees (dead yeast cells) for 3-4 months.
The wine was launched and promoted by Champagne marketeers. Christened "Whispering Angel," it was priced to appeal as a special aspirational drink for those who could afford it. It replaced Champagne sponsorships at key sailing, racing and art events. Social media and influencers were courted. It took 6-8 years, but when success came, it flowed, not just for d'Esclans, but for the whole of Provence, and in turn, it created global demand for pale, dry Rosé.
These days Ch. d'Esclans now offers a family of Rosé wines for discerning Rosé drinkers to enjoy at different occasions. The team has further raised production standards to include old vines grown at higher, rocky elevations. Optical sorting machines (seen in Bordeaux Cru Classé), ageing in large (600l) old oak barrels, using separate pressings (à la Champagne), using heat exchangers and dry ice to lower temperatures, and fine-tuning the assemblage are just some of the winemaking techniques used.
Wine drinkers love Whispering Angel (38,000 Vivino users rate it highly, 54,000 Instagrammers follow the brand), and that includes Victoria Beckham, Lady Gaga and many more. It's served in the best venues, from LA's Château Marmont to London's Dorchester and beyond. And, Sacha can also bask in the glow of critics' praise for Whispering Angel and its newer siblings.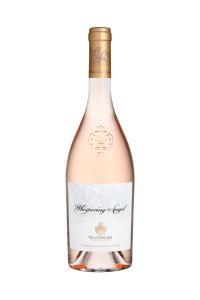 I like Whispering Angel 2019 for its perky, bone-dry style and strikingly elegant shade of pale salmon pink. Its flavours are light and pure – reminiscent of peony roses (I dead-head some earlier – hence the precise reference!), fresh ripe apricot, and fresh raspberry notes. €25-27 and fairly widely available from good wine shops across Ireland.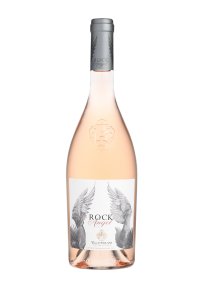 Rock Angel 2018 is a fraction deeper in colour. It's a definite step-up in terms of mouthfeel (almost creamy), flavour intensity (fresh & slightly cooked berries, with a hint of sweet spice, vague nougat/vanilla), and fantastic minerally long finish (they credit the rocky vineyards for this –hence the name). It also seems less dry, because the flavours are more generous, and the acidity a little bit perkier. About €40 from Celtic Whiskey Shop, Jus De Vine, The Corkscrew, Mortons, The Wine Centre.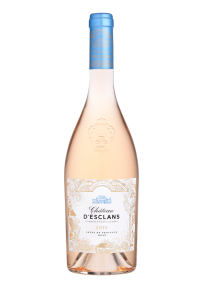 Ch. d'Esclans Côtes de Provence Rosé 2018 is produced entirely from the property's own vineyards, and it's a remarkable wine. The nose comes across as being quite briny/salty/minerally. It reminded me also of yellow roses and apricots, vanilla and a hint of redcurrant. Generous mouthfeel and amazing length of flavour (incredibly minerally) are stand-out qualities too. About €44, the Malt House.